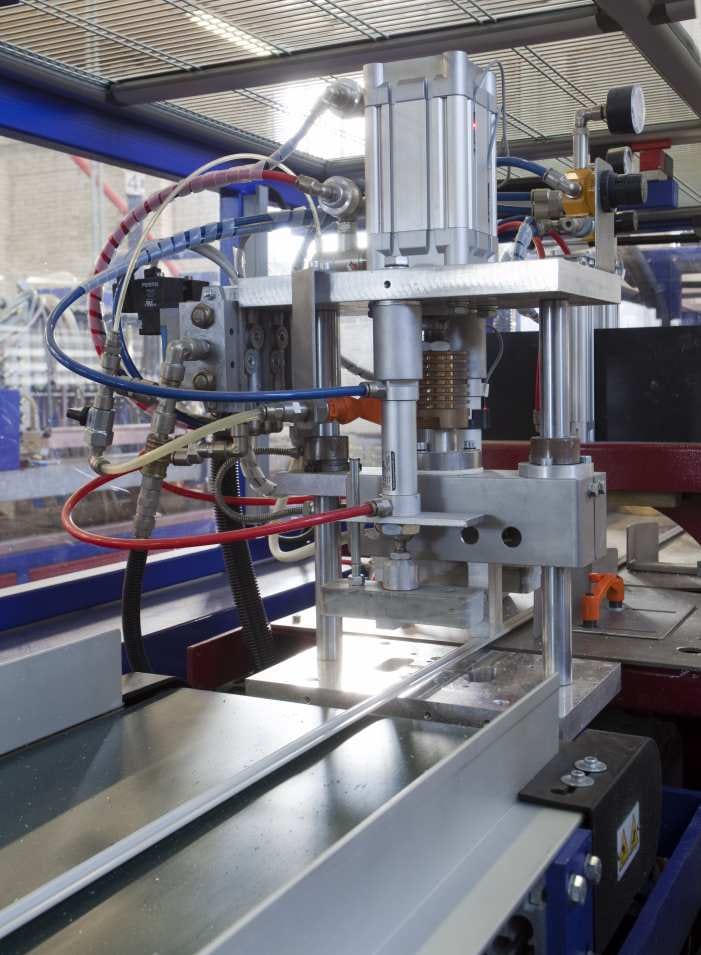 High qualitative standards and one contact engineer: we manage internally the complete cycle of profiles extrusion technological know-how.
Over 40 years of experience taught us how to best coordinate profiles extrusion technological know-how internally and supply a custom turn-key product.
We are structured to utilize our profiles extrusion technological know-how in order to dedicated the most suitable extrusion plant for virtually every gasket or plastic profile requirement.
Profiles extrusion technological know-how : extrusion plants and moulds
Our profiles extrusion technological know-how enables us to process products in various sizes and in different types of polymers.
We have invested in highly efficient machinery having different production capacities and equipped with sophisticated control systems that can process profiles from 3gr./m up to 5kg/m.
Our extrusion plants have been carefully equipped to manufacture multiple plastic materials having different process characteristics.
Before manufacturing the extrusion tooling, we can construct a 3D prototype in order to verify if the plastic profile functions as designed in the engineering phase. This service enables to evaluate the profile function and eventually correct the drawing before developing the entire project to avoid extra costs and reduce lead times.
To ensure qualitative plastic profiles we engineer and manufacture extrusion tooling in certified stainless steel.
Every die and calibrator are engineered according to the geometry and function of each profile, as well as the selected plastic material.
Profiles extrusion technological know-how: co-extrusion and metal inserts
Our technological know-how also includes the possibility of manufacturing plastic profiles composed of different materials for a single product.
This is possible with a co-extrusion process that enables to manufacture products in several colors as required for aesthetical purposes. It is also possible to join materials having different physical and mechanical properties like a rigid and a flexible section.
In addition, it is possible to manufacture a single product composed of plastic profiles, metal inserts or magnets for different applications having aesthetical, structural and functional characteristics.
Through an industrial hot stamping process we can apply several surface treatments on the plastic profiles to obtain wood-like, marble, aluminum, chrome, leather and other finishes upon request
It is possible to bend plastic profiles with a process that utilizes a heating stage and subsequent cooling in the moulds having predetermined radiuses and dimensions.
The profile can be customized with additional applications like bores, shearing steps, cut to lengths, inclined cutting, folding, markings, primer, bi-adhesives, or protective films.
We also have different packaging solutions, and are capable to satisfy special customer requests.
The new 4.0 extruders are equipped with apposite sensors that can signal various anomalies in time to avoid production stops and thus increasing efficiency. Subsequently, specific process parameters will be monitored to assure a high quality product. The collected data will be utilized to improve the process management and efficiency of the overall production facility.