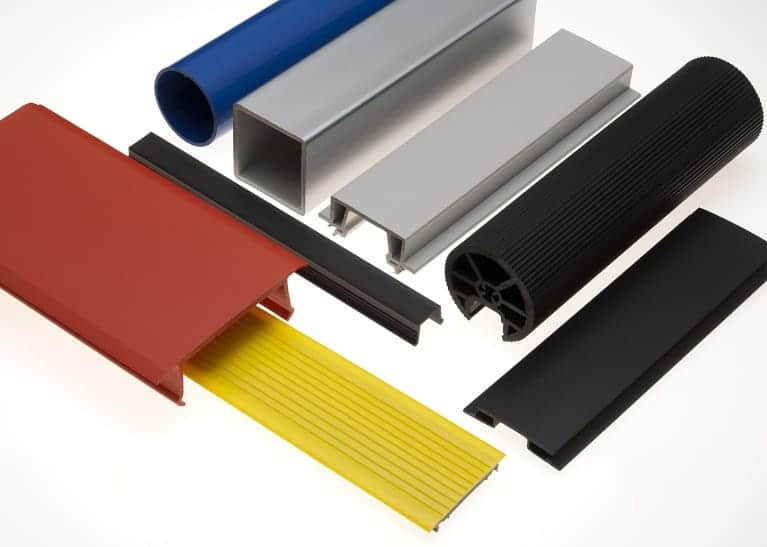 We extrude plastic profiles for building and construction by carefully selecting raw materials according to requirements of each individual project.
Plastic profiles for building and construction are engineered in co-design with our customers to assure outstanding performance and a long lasting product, as requested in this market segment.
Plastic profiles for building and construction can be utilized in new constructions, renovations, infrastructures like roads, bridges, aqueducts, tunnels, and other works.
In recent years, several new extruded profiles have been developed to increase energy efficiency by taking advantage of the excellent insulation properties of some of the plastic materials.
Plastic profiles contribute to the thermal insulation of the Climate House Project.
The changing residential needs have prompted the development of new and improved products like extruded profiles and accessories for air conditioning and ventilation, profiles and gaskets for alternative energy plants, profiles for the electrical industry and domotics, as well as various custom plastic profiles for new emerging market segments.
With the extrusion process, it is also possible to produce the following plastic profiles for building and construction:
Plastic tubing
Rolling shutters
PVC rolling shutters
PVC shutters
Plastic pipes
Spacers
Corners
PVC windows
Fences
Drip profiles
Cable trunkings
Rails for sliding doors
PVC skirting boards
Rigid PVC pipes
Clear PVC pipes
Flooring profiles
Door gaskets
Glass seals
PVC protection angles
PVC channels
Plastic drip profiles
Window & door gaskets
PVC shutters
Drywall guides
Plastic protection angles
Rubber corner protections
Profile covers
Stairs railing
PVC profiles
Expansions joints
Plastic angle profiles
PVC profiles for windows
PVC sheath
PVC skirtings
U channel plastic profiles
Plastic glazing beads
Foam PVC panels
Tile spacers
Plastic strips
"H" shape profiles
Flexible PVC tubing
PVC gaskets
Window & door profiles
Glazing bead gaskets
Security door gaskets
PVC protection angles
Angle profiles for paneling
Window profiles
Plinth profiles
Window & door profiles
Frames
PVC profiles for windows & doors
Clear corner protections
Plastic corner protections
PVC strips
PVC plinths
Advantages of plastic profiles for building
Easy assembly
UV and weathering resistant
High-impact materials
Low maintenance
Long lasting
Customized products
Self-extinguishing materials
Thermal and acoustic insulation
Recyclable materials