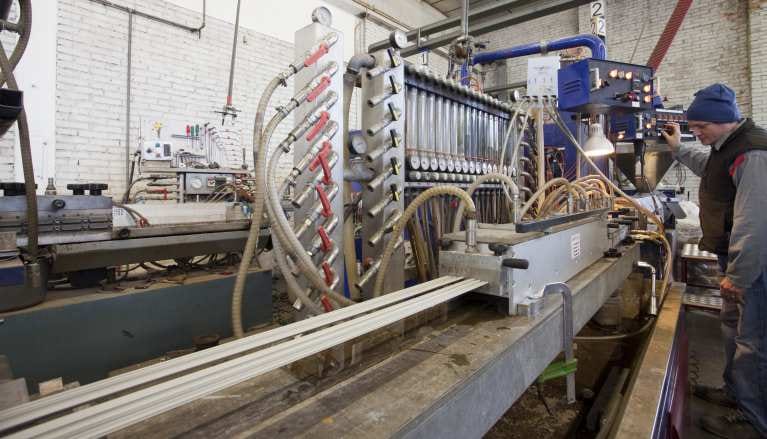 Applications of ABS profiles are present in market segments where an excellent surface aesthetic quality is required
Through the extrusion process are obtained ABS profiles with an excellent homogeneous glossy and matte surface. This material can be easily chromed or made with a metallic-like finishing especially suitable for decor products. ABS profiles can also be coextruded with some special types of rubber. It is also possible to obtain profiles that include a rigid and flexible section.
ABS properties: resembles a resin and an elastomer formulation. Excellent high-impact resistance (even at low temperatures), as well as significant electrical resistance. It has considerable anti-scratch qualities, a strong material and displays significant material hardness; it has substantial sliding characteristics. Withstands high and low temperatures (-20C° + 80C°), not resistant to UV rays, and excellent aesthetic quality. It is suitable for food contact, easy to glue and to paint. Some types of formulations can be chromed or metallized. When formulated with methacrylate, it forms a compound ABS-methacrylate with excellent characteristics.
Because of its properties, it is applied in various industries including automotive, appliances, furnishings, construction, toys, and in highly specialized mechanical applications.
ABS edgings for furnishings
ABS tubes
Corner protection profiles
Kitchen profiles
Baseboard profiles
Backsplash profiles
ABS framing profiles
Corner ABS profiles
Furniture handles
Furniture legs
Thermal-break window profiles
Appliances profiles
Custom ABS profiles