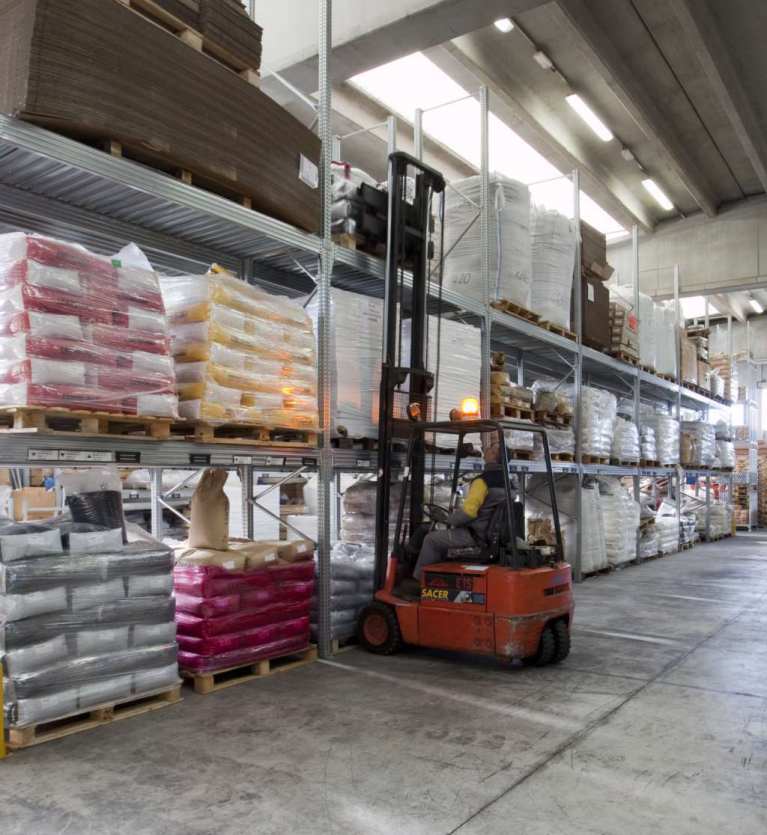 To improve customer satisfaction: a plastic profiles warehouse and a stock of raw materials always available
Standard Plastic Profiles Warehouse
In order to assure customers product availability, we have structured a standard stocking program of our plastic profiles in our warehouse. When there is a requirement to quickly receive small quantities of profiles and gaskets, having a plastic profile warehouse has proven to be the optimal solution. Our plastic profiles warehouse is structured for a rapid turnover rate and is replenished on a timely basis as products are sold.
Raw Material Warehouse
To speed up sampling and product lead times, we have implemented a Kanban system in our raw material warehouse which considerably shortens delivery times. The plastic materials warehouse stores a wide range of polymers in various colors to satisfy the needs of our customers. The raw material warehouse not only serves to shorten delivery time, it is also indispensable for new product launches. In addition, it is very advantageous for testing several types of raw materials in the trial stages of new profiles or gaskets.
Custom Profiles Warehouse
We are able to manage our customers' stocking requirements from our internal warehouse with a Kanban system (Lean Production or Just in Time) and replenish quantities accordingly as they are delivered. This increases product turns thus avoiding excessive stock, wastes, and subsequent costs.
With this type of organization, our customers don't need to manage their own stocking requirements.
Advantages for the customer
Reduces lead times
The capability to manage small orders
Shortens sampling delivery times
Facilitates management of urgent orders
Increases stocking program efficiency
Increases cashflow
Reduces stock
Eliminates production stops
Cost savings