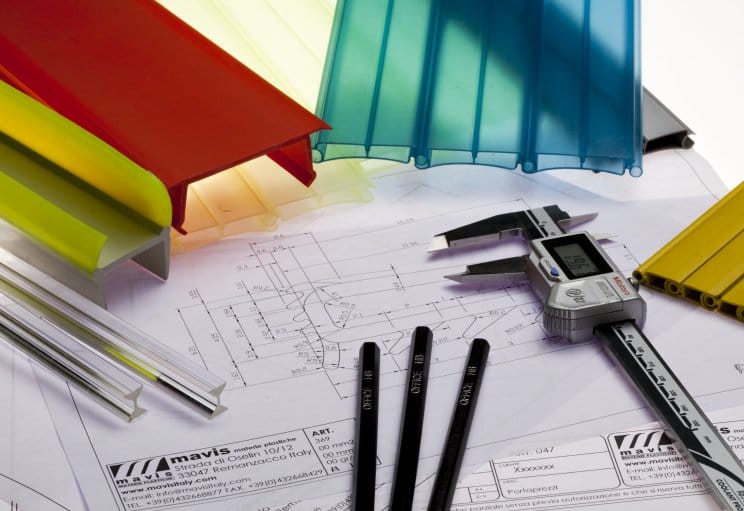 Mavis is capable of offering complete plastic profiles engineering services to companies who need to develop new projects.
Plastic profiles engineering services include the following steps:
Analysis of the Project's feasibility
We quickly evaluate if the product is worth manufacturing with the extrusion process in terms of cost and benefits.
Engineering and Dimensional Analysis
The technical department assesses the drawing and functional aspects of the product and suggests improved solutions until the product can function in the most simple and efficient manner.
Advice on most Suitable Plastic Materials
After understanding the function of the profile and analyzed the project, we proceed to select the most suitable raw material inherent to mechanical, chemical, aesthetical, and durability characteristics, as well as other customer requirements.
Process Analysis
On the basis of the product type and raw material, we are then in a position to identify which production process is the most suitable to manufacture the requested product
Industrialization of the Project
The project's industrialization process is carried out very meticulously by verifying every detail before the actual manufacturing phase.
Prototype
When necessary, it is possible to manufacture a 3D prototype to test the functionality of the project
Extrusion Tooling Construction
On the basis of the plastic profile type, the extrusion tooling are engineered and manufactured internally or through selected external partners.
Trials and Testing During Production
During the production process, the profile is tested with the same procedures utilized by the customer.
After Sales and Assistance on Location
When the profile needs to be assembled along with other components, it is possible to verify on the installation site the proper function of the profile
Advantages for the customer:
Dedicated engineer that manages the complete process
Cost and time savings