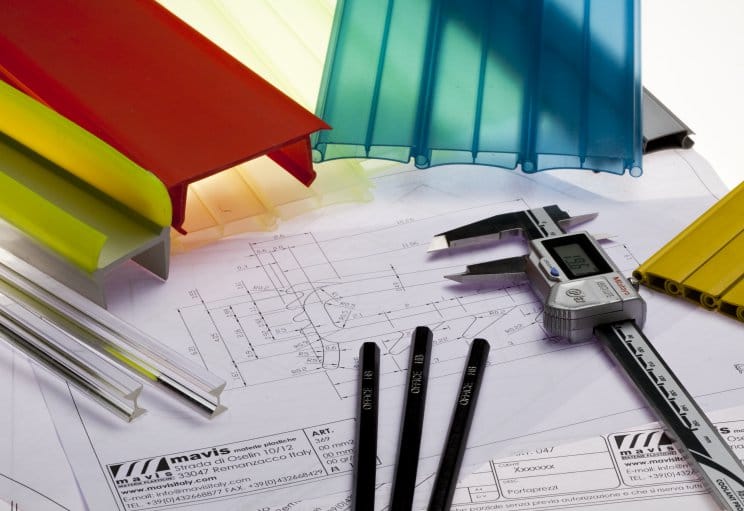 Turn-key custom plastic profiles
A single company representative assigned to each project to achieve quick and efficient results in the making of custom plastic profiles.
Do you need a new plastic profile?
Customers that require new custom plastic profiles, often find themselves immersed in lots of information and complex technical data inherent to plastic materials and how to processes them
To process all this data, requires a vast technical know-how in engineering, chemistry, physics, and general knowledge of different materials along with their production processes
Consequently, a customer that requires custom extruded plastic profiles, necessitates a single interlocutor, that is highly competent, and able to manage all of the phases that lead to the manufacturing phase of the profile
We are organized and structured to service customers in all of the various stages that are necessary to engineer and manufacture plastic profiles
We have a tested system in place that enables us to produce custom plastic profiles with reduced lead times with a highly qualitative standard.
Our system continually focuses on the customers' objectives, as we contribute with more than 40 years of experience to the success of our partners.
How we achieve turn-key plastic profiles
The system we utilize to manufacture custom plastic profiles efficiently, also comes from over 40 years of plastic business experience that we share with our customers
The system includes the following stages:
Each project begins with listening to customer needs, specific problems, and various issues of the plastic profile
Comprehensive project analysis and subsequent planning and engineering of the plastic profile supplied by our technical department, and as required, in co-design with our customer.
Research and selection of the most suitable raw materials. When we develop new plastic profiles, we collaborate with specialized external laboratories to research new cost effective formulations to manufacture custom extruded plastic profiles that require special characteristics
Selection of the best production process, as we have various types of extruders and the necessary know-how to process many types of raw materials
Plastic prototype to verify the functionality between the new project and the final product
Extrusion tooling manufactured internally to optimize lead times
Product samples and functional trials
Industrial production, quality control, and after-sales service
In order for the plastic profile to reach the maximum functional efficiency it is necessary that the various stages are managed by people with high personal skills and human qualities.
Why choose Mavis?
Because we make a difference.
We don't merely sell plastic profiles, we are in a position to provide the best solution to your plastic project.
Sometime, it may require small details, while other times creative thinking is necessary to achieve the desired results in order to make your new plastic profile