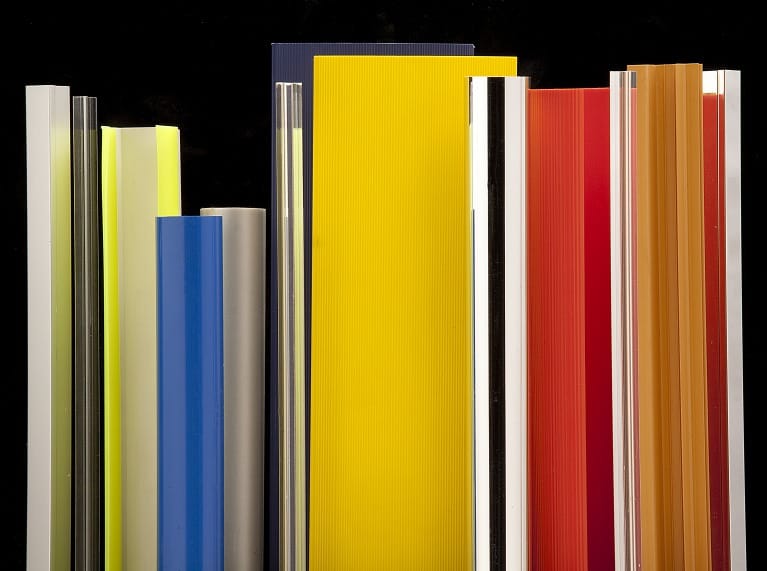 Plastic profiles and gaskets in appliances for washing, drying, ironing, cooking, cooling, or cleaning
Gaskets and plastic profiles for appliances are essential for improving energy efficiency and the performance of these products, whilst maintaining appealing finishes and designs, as well as containing costs.
Plastic profiles for appliances contribute to achieving the required energy regulations concerning acoustic performance and reduction of the energy consumption. At the same time, they contribute to containing costs of the final product.
The new extrusion production processes coupled with the mechanical properties and aesthetics of techno-polymers make it is possible to produce plastic profiles for appliances that can substitute metal components. The primary advantages are lower costs, increased insulation properties, and weight reduction. This is also made possible because one of the advantages of the extrusion process is to manufacture a finished product in a single passage.
Starting from the requirements of each type of appliance, we develop the project in co-design with the customer. We then proceed to the industrialization step and evaluate the most suitable plastic materials. In particular, we verify the thermal, acoustic, and electrical insulation properties. We also consider the ecological aspect, as we select recyclable materials with a low environmental impact.
Gaskets and plastic profiles for appliances are manufactured in rigid and flexible materials, co-extruded, and armed with metallic components.
For this market segment we can provide custom logistical solutions according to supply chain requirements.
The following, is a partial list of gaskets and plastic profiles for appliances
Handles
Insulating gaskets
Refrigerator gaskets
Gaskets for refrigerators
Sealing gaskets
Gaskets for high temperatures
Frames
Profile gasket holders
Handles for refrigerators
Bumpers
Sheath coverings
Sealing gaskets
High impact casings
Sesthetic external profiles
Grid profiles for refrigerators
Profiles for shelves
Profiles for hoods
Gaskets for doors
Slit sealing profiles
Advantages of plastic profiles and gaskets for household appliances:
Easy assembly
Easy to clean
Energy efficiency recovery
Custom made
Low density
Hermetically sealed
Acoustic sealing
Electrical insulation
Resistant to high or low temperatures
Resistant to common detergents
Water resistant
Custom finishes: transparent, alluminum, trasnlucent effect or frosted
Low thermal conductivity
Materials in accordance with specific industry regulations
Recyclabe materials